Interested in helping a local charity in Morris? By donating a car, motorcycle, RV or other vehicle to Habitat's Cars for Homes program, you help Morris Habitat for Humanity build houses in partnership with families in need of decent, affordable shelter, and it may even qualify as a tax deductible donation.
Date: May 1, 2020
Venue: Morris Habitat Office
We have been monitoring the evolving status of the COVID-19 virus. Friday morning, March 13, we sent out a message advising Morris Habitat's status...
LEARN MORE

Friday, March 27th, 2020 at 1:50pm
Morris Habitat staff donated 4,000 respirator (N95) masks to the Morris County Office of Emergency Management. The masks used for construction will be distributed to those fighting Coronavirus on the front lines. https://t.co/XpdpUjTS7w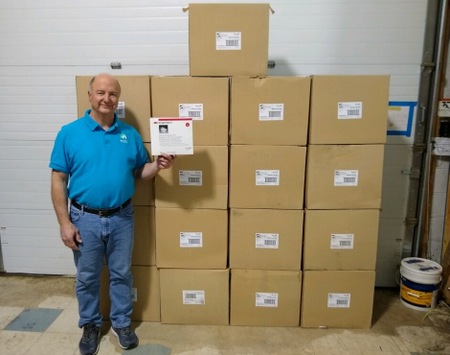 Thursday, March 26th, 2020 at 6:02pm
ReStore - Online Sales, 30% off, ReStore Gift Cards 25%off, see details. . . available through our ebay site https://t.co/X2eToqOZUm https://t.co/LmMw73qiY1


Thursday, March 26th, 2020 at 12:00pm
Living in a safe, decent and affordable home is the foundation that families deserve in #MorrisCounty so they can thrive. Be the key to changing local families' lives for the better. https://t.co/gibvfM4u0W
#Volunteer #HabitatforHumanity #VolunteerNJ https://t.co/a3bCBTCGaV